WHAT IS A MICROCHIP?
A microchip is a bioglass tag that embedded with an RFID (radio frequency identification) chip. It's tiny but passive which means there is no battery
inside and no internal power source. Can be read out your personal data by a microchip scanner which you allow to.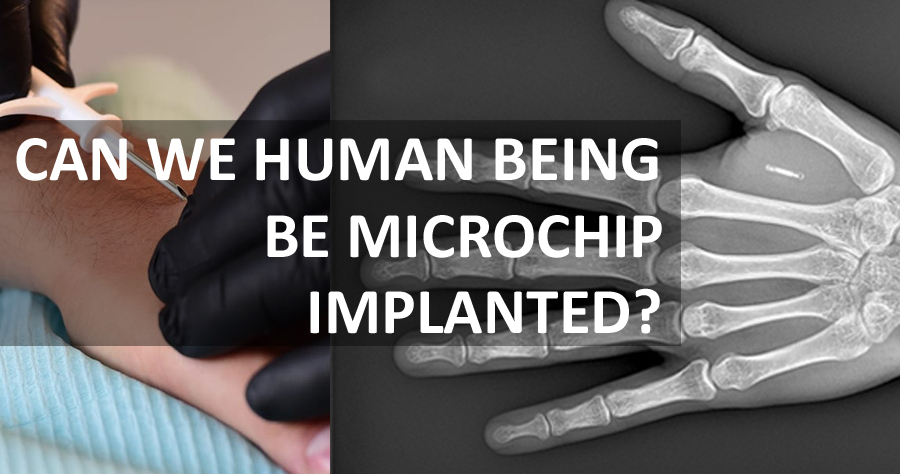 MICROCHIP IMPLANTS ARE A TREND?
Microchip implants are a popular way to keep track of pets especially dogs, cats, with microchip help it is possible to track and record any aspect of your
animals on study and speed up your work, allowing you to get the desired results without errors ten times faster than normal.
But now more and more people are getting them implanted in hopes of improving their lives.
The microchips can help unlock doors or log into a cell phone, or used as a credit card to shop, or used as an ID Card to identify who you are etc.
"We foresee the use of MICROCHIP IMPLANTS technology to drive everything from making purchases in domestic or international markets,
opening doors, use of copy machines, logging into office computers, unlocking phones, sharing business cards, storing medical/health information,
and used as payment at other RFID terminals. Eventually, this technology will become standardized allowing you to use this as your passport,
public transit, all purchasing opportunities, etc."
The implants themselves are shaped like cylinders, which contain a biologically safe epoxy resin, the microchip, and a copper antenna coil.
Especially, designed without a battery or power source, they remain inactive until they come within the field range of a reader device,
which communicates with the device through a magnetic field.
So, it's safe to insert the tiny microchip under the skin, which can replace the need to carry keys, credit cards and train tickets. That might sound like
an nightmare to some but in Sweden it is a welcome reality for a growing number who favour convenience over concerns of potential personal data
violations. The small implants were first used in 2015 in Sweden – initially confidentially – and several other countries. Which shows the answer to
this question: CAN WE HUMAN BEING BE MICROCHIP IMPLANTED? The answer is definitely YES.
HOW DO MICROCHIP IMPLANTS WORK?
These microchips utilize radiofrequency identification (RFID) and near-field communication (NFC). RFID microchips can be used as passwords or keys,
while NFC chips can be used to store electronic credit cards or cryptocurrencies.
As technology evolves, devices continue to grow smaller and more compact. Electronic devices once limited to the household, such as phones
and computers, can now be carried around in our pockets.
Now - for some people - the concept of portable and convenient technology has been taken a step further with microchip implants.